Wednesday, December 24, 2008

Hope you all have a fantastic holiday!
Posted by Melissa and Nate at 12:01 PM 6 comments

A breakdown of our fun December so far...
(In my attempts to not post a ton of pictures, I made a few collages...I can't ever choose just one pic!)

Family Christmas Party with my Dad's side of the family

The gift exchange...always an interesting event...
Claire loves playing with her soccer (socka) ball, so before it got really cold we played outside.
A few nights later we had dinner at Nate's cousin's house. Thanks again Katie! Nate's other cousin, Cliff, was home from Afganistan for two weeks, so we needed to get together.
These girls are going to have so much fun with each other when they grow up!
Pearl-5 months, Claire-18 months, Sierra-15 months.
The cousins with their girls
Katie & Pearl, Nate & Claire, Cliff & Sierra
Random pics of Claire when it first snowed
We went bowling one night for family night and before we everyone got there, we played around in the arcade. I'm guessing this was the highlight of Claire's night.
Yeah, my dad rocked everyone's world...
Claire and Drew also got to do a little bowling...
Then Nate's sister and kids came to town from Boston for a few days. We got to play in the snow, just after a huge blizzard.
Then of course it was time for a bath...
Good times at the Plowman household! Hope you all have a Merry Christmas!
Posted by Melissa and Nate at 8:02 AM 2 comments

Monday, December 1, 2008
I have to do a little recap of last month because I wasn't so good about blogging about it. Our month in review (minus Claire turning 18 months and Nate's birthday - both of which have gotten much blog-face-time):

We voted!



We spent a week in Park City at the Canyons with my family. The only decent pictures I got while up there was our first attempt at taking Claire and my nephew, Corgan, sledding...



Getting ready for the inaugural run (the hill was a non-threatening ten feet)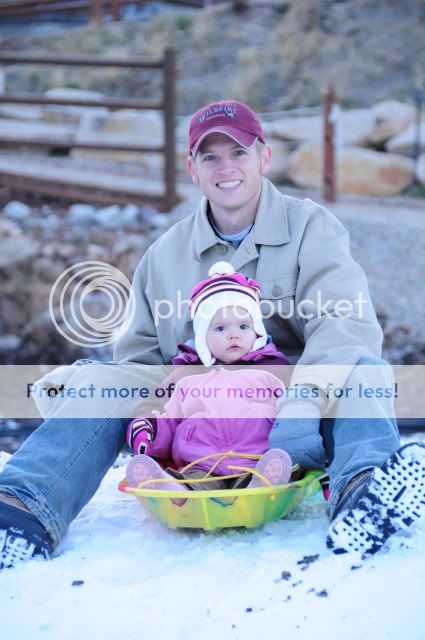 Directly after



Then I gave it a try with her



Directly after



Finally, we made the poor girl do it herself



Directly after



Then E'Shell took Corgan



Directly after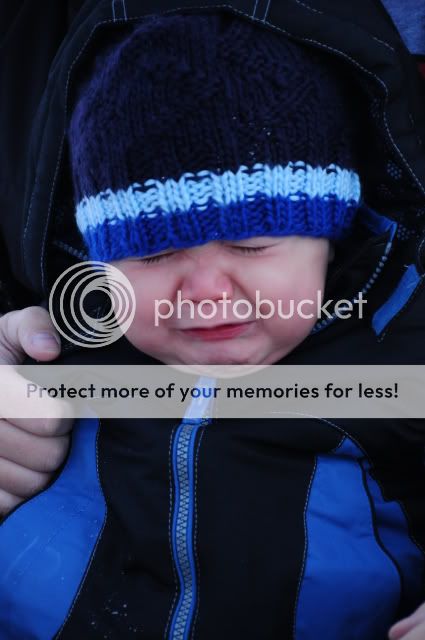 Give him the bink and he's much better



Claire when we told her we were leaving



We might wait a while before we try sledding again.

Up next in our month...we went to a bounce place called BounceU in Sandy...FYI - Kangaroo Zoo is WAY better.



I'm pretty sure Nate and I have as much fun as Claire does. We love having the excuse that she can't climb up by herself...so we have to take her.



Peek-a-boo!



A couple days later Claire got to play with her friend Emily. Even though neither of them look happy, they usually have fun together. :)



Up next...not the most flattering picture of her, but I had to post this one. Claire is obsessed with "Daddy's truck". She'll walk around all day saying, "Where did Daddy's truck go?" Then she'll answer her own question, "Work." (Because Daddy goes to work...everything goes to work...Grandma, Drew, Corgan, her milk, her necklace, etc.) We're not sure why she loves the truck so much. The only reason I can come up with is that she sits up high in her car seat and can see everything better than my car.



Finally, we had Drew stay with us late one night and they got to take a bath together...one of their favorite activities



Splashing is a requirement in a bath with these two



Ready to get lotion-ed up



Then they got to play blast-off with Daddy/Uncle Nate



Finally, a bedtime story with Mommy/Aunt Lis



We had a fun night




So that's our month-in-review. Hope you enjoyed it as much as I did posting it!
Posted by Melissa and Nate at 7:52 AM 10 comments