Can you say blog-slacker? Blogging used to be one of my favorite things to do, but other things have taken its place (namely a 2-year-old, photography, being pregnant, etc). But I

had

to get a little caught up. Over the next few days, I'm going to post pics from Dec, Jan and Feb in hopes of keeping some kind of family journal/scrapbook.

So here comes December...

We started off the season with Drew (my nephew), making ornaments for the grandparents and Nursery teachers.



Then Claire got to sit on Santa's lap. When he asked her what she wanted for Christmas she said, "a candy cane." Easily satisfied.



Ready to go to another Christmas party!



We made gingerbread houses at my family's Christmas party (and Nate was in charge of the camera that night...hence...one picture).



I had a great GNO with some high school friends (thanks again Dede for hosting!).



My family decided to check out the "Larry H Miller Christmas Singalong" at EnergySolutions Arena this year. It was actually a lot of fun!
Claire, Ry, Livi, Corgan



My dad, Claire, my mom, Corgan



Then we rode Trax up to Temple Square for some light action.



Claire, Drew, & Corgan...

freezing

cold.



Group shot at the lights.



Family shot



Random temple shots I got that night.



During the day on Christmas Eve, we did a little sledding.
Corgan, E'Shell, Claire, me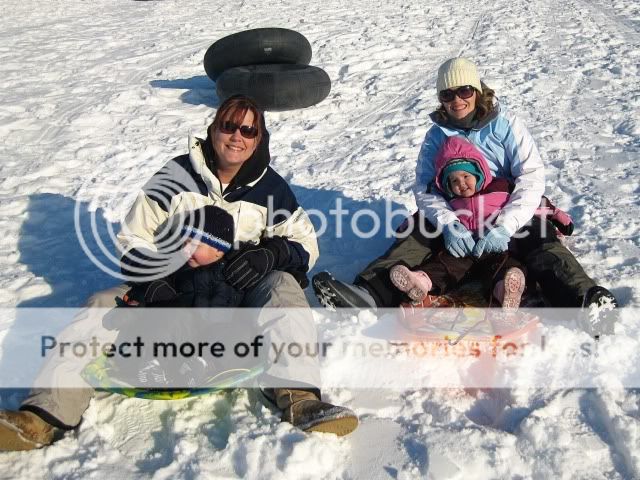 Self-portrait family shot



The only group shot of the day: Brad and Nate watching the kids sled down the hill, Claire and Corgan sledding, E'Shell and I taking pictures. So typical.



On Christmas Eve, we got together with my family at Brad and E'Shell's house. When we were little, we used to have this tradition of making a "Jesus Cake" on Christmas Eve. I think my mom did it to remind us that we are celebrating Christ's birth. We thought we'd let the grandkids try out this tradition as well. They were supposed to decorate the cake, but 95% of the candy went into their mouths, not the cake.



Great Grandma Stevens was there too.



Claire

loves

her Grandma Stevens.



Group shot (we're only missing my brother, Brandon, who is on a mission in Peru - miss you B!)



Christmas morning! The thing Claire got the most excited about: fruit snacks. Should have just bought a few boxes of them and called it good.



Pretty much everything in her stocking got the biggest reaction. Look at those eyes. If only I could get her that excited about eating every day.



She did love her new easel too.



Opening presents with Dad.



Christmas is so much better with kids!



Christmas morning family shot (we try to get this shot every year - thank you self-timer).



My niece, Annika, was blessed a few days after Christmas. I love this little girl!



Claire and Drew sang "I am a Child of God" for everyone at Annika's blessing. So cute. (Should I be in trouble for taking pictures at the church?)



And that's about it for the month of December. It was an insane month for me (photography-wise), and I was a little burned out on the picture-taking. So I didn't as many as I would have like. :( But January is coming up next...lots to share from that month!