He turned two months a few weeks ago, so its about time I post some new photos.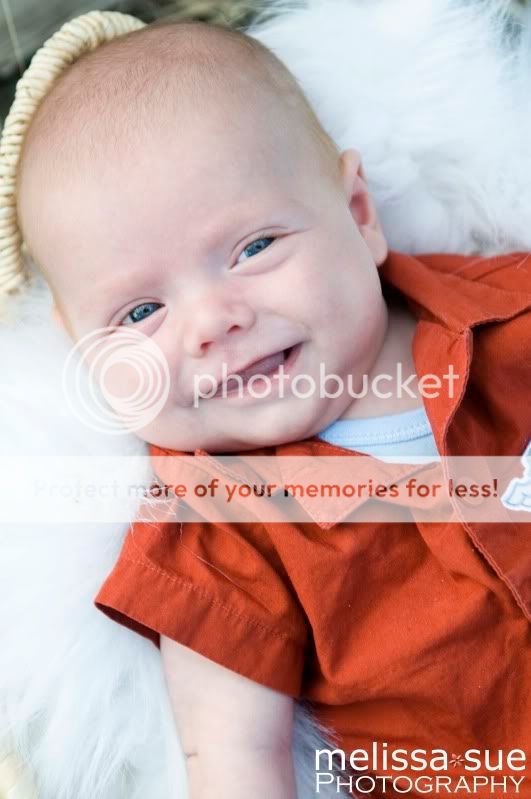 Here are some fun facts about Luke:

*At his two-month doctor appointment:
11 lbs, 12 oz <--50% percentile
24.5 inches <--90% percentile




*Beginning to hold his head up like a champ and loves the Bumbo.

*This little man smiles all the time.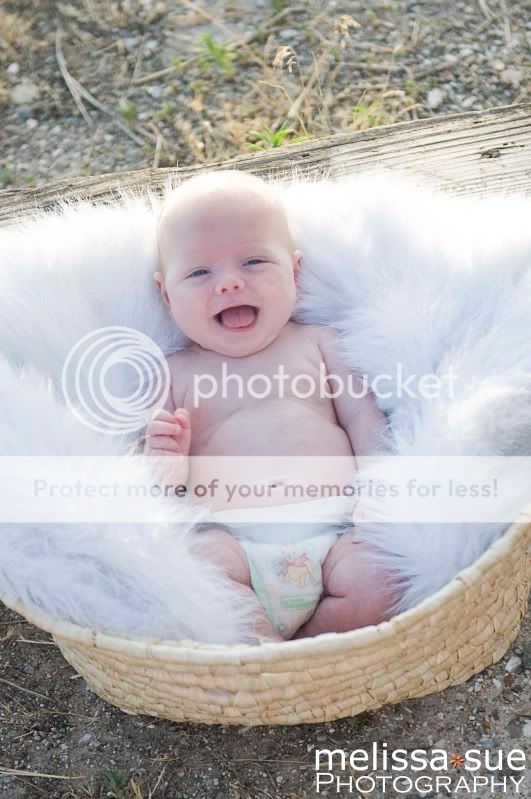 *He's starting having "conversations" where we coo and he coos back.

*Claire and Luke get along wonderfully. She's such a good big sister.



*Luke loved the fireworks on the 4th. He just stared at the sky.

*He started sleeping through the night (10 pm - 6 am) at 6 weeks and hasn't looked back.



*He can't help but smile even when he's sad.

*And at 10 weeks, he sleeps 12 hours with one feeding at 7 am. He loves his sleep just like his sister.



*He seems to like the shower better than the bath.

*Started wearing his first pair of shoes and kicks them off constantly, just like his socks.



*We're not sure if he's going to be a binky-lover like Claire, he's started sticking his thumb in sometimes.

*He is starting to have more time awake: usually eating for 20 minutes, staying awake for about 45 minutes, then sleeping for two hours until we start all over again.



We love our Luke-ster!

You can see more photos on my photo blog!